147
Translation
Siauliai, 2nd October 1941
Schr/Hp.
Commissar in Siauliai
To all heads of districts and burmisters in Siauliai county.
Concerns firearm licenses.
All firearm licenses which we issued without County Commissar are held invalid. New requests, with photo attached should be handled to County Commissar in Siauliai in due time. For requests already handled, I requests passport photos to be rendered immediately.
L.S. Envoy Schrepfer
Head of headquarter
True copy: [signature]
Translator
Siauliai, 2nd October 1941
---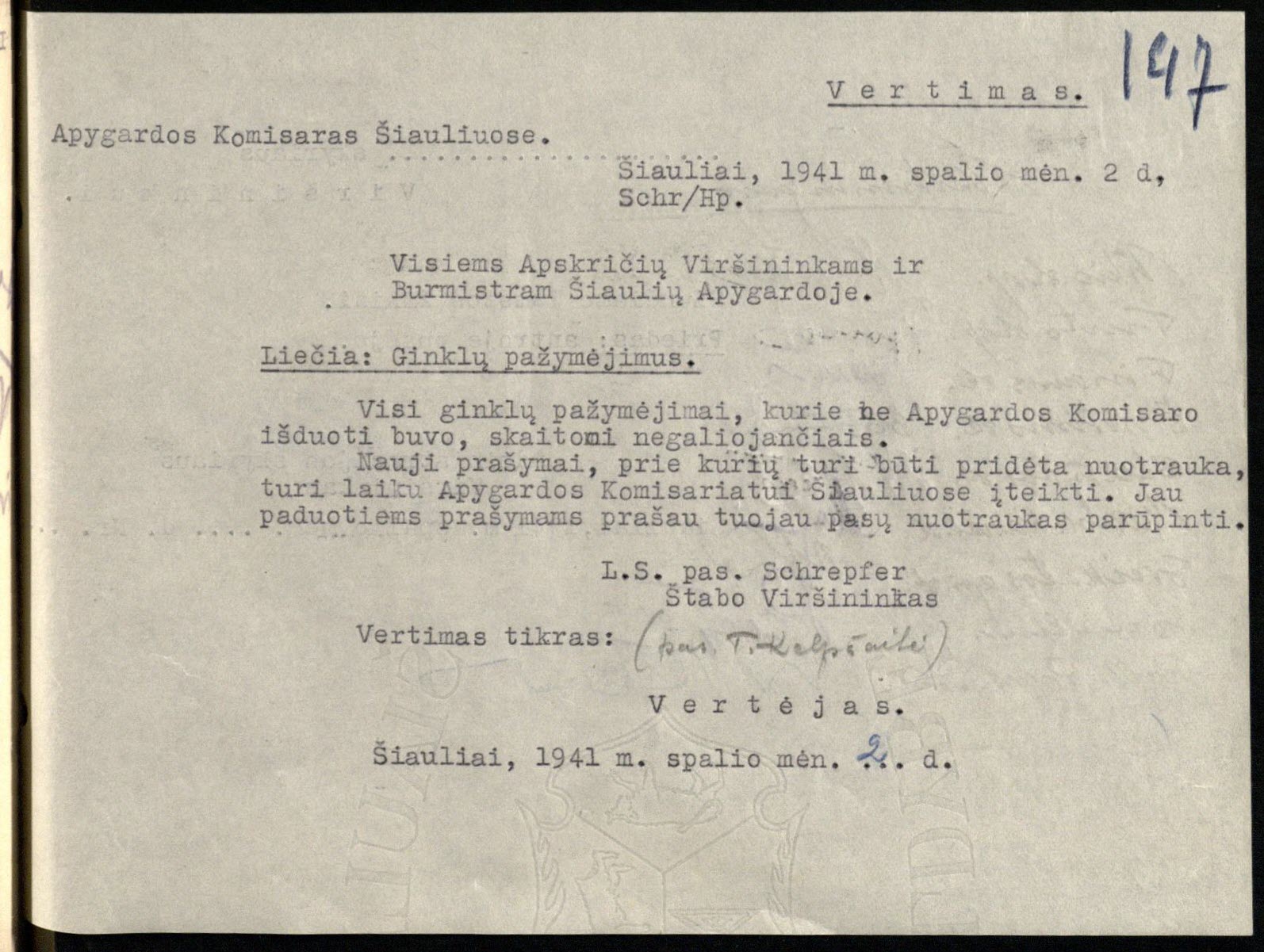 ---